Doctors & Staff
Meet the experienced and friendly doctors and staff who make Hertneky Vision Source the leading provider of vision care products and services in Brush.
Dr. George W. Hertneky, O.D., P.C.
Dr. Hertneky was born, raised and graduated High School in Burlington, Colorado.  He received his Bachelor of Science degree in Aerospace Engineering from the University of Colorado in Boulder. He also attended Pacific University College of Optometry in Forest Grove, Oregon. An additional four years of study there was required for him to earn the Doctor of Optometry.
In addition to completing his optometric studies, Dr. Hertneky was involved in a humanitarian aid trip to Haiti in January 2016. He helped to provide eye exams and glasses to almost 1700 Haitians as the 2016 ambassador for Optometry Giving Sight. He has also been involved in eye care missions to such places as San Pedro Lucas, Mexico and Bandung, Indonesia. He completed his preceptorship at Hickam Air Force Base in Honolulu, Hawaii. Dr. Hertneky has been at the same location of 212 Cameron Street, Brush since entering private practice in 1997.
In addition to private practice, Dr. Hertneky is active in various optometric and health organizations both locally and nationally.
He is an active member of the American Public Health Association, the Colorado Optometric Glaucoma Society, the Optometric Retina Society, the Optometric Nutrition Society, and is on the Medical Advisory Board for the Colorado Lions KidSight Program. He is also an associate in the College of Optometrists in Vision Development (COVD).
In addition to his professional activities, Dr. Hertneky is also very active in the community. He served as Cub Master for the Brush Cub Scout Pack 25 for over 5 years and is currently serving as the Troop Committee Chair for Brush Boy Scout Troop 25,  is Ex- President of the East Morgan County Hospital district board, as well as President of the Morgan County CU Alumni Association.
He is also a member and past president of the Brush Lions Club where he helps oversee the annual 4th of July Pancake Breakfast and takes care of the Mint sales. Dr. Hertneky also supports the Brush Chamber of Commerce and Morgan County Economic Development Corporation (past board member).
In his free time, Dr. Hertneky's hobbies including traveling, hiking, bicycling, scuba diving, gardening, and reading. He and his wife, Melissa, have two sons, James and Joseph as well as one temperamental cat.
For more information, go our website, www.hertnekyvisionsource.com and on Facebook.com as Hertneky Vision Source Optometrist.
---
Melissa, Optical Expert/Technician, Certified Para-Optometric
Melissa was born in Heidelberg, Germany where her father served in the U.S. Army. She and her family moved to Palo Alto, California, after that, Beaverton, Oregon, then Forest Grove, Oregon where she did most of her growing up. She graduated from Forest Grove High School, then attended Portland Community College for 2 years prior to going to Hillsboro School of Beauty where she became a licensed cosmetologist. She has been with Dr. Hertneky since 1997. Before working here in Brush, she worked at the Pacific University College of Optometry clinic in Forest Grove, Oregon for several years. After 11 years in the business, she became a certified Para-Optometric in 2005.
In her spare time, she loves to spend time with her husband, George, and two sons, James and Joseph. She also enjoys cooking, reading, travel, yoga and anything crafty. Melissa can answer just about any question you may have about eyewear and lenses, and is a very creative problem solver.
---
Stephaine – Patient Coordinator/Manaager, Certified Para-Optometric Assistant
My name is Stephaine. I was born in Evanston, Wyoming but have lived in Colorado for over 30 years. My family and I moved back to Brush in 2006 and I started with Hertneky Vision Source in 2010. I enjoy working with all the great patients here. I also really appreciate that I am always learning here.
In my spare time I like doing CrossFit, snowboarding, camping, board games, and spending time with my two children, Tadum and Trevor and with friends.
One of my biggest dreams was to go cage diving with BIG Great White sharks, a dream that came true in October of 2021!!
---
Kindra- Optical Expert/ Technician, Certified Para-Optometric
My name is Kindra. I was raised in the small community of Woodrow and Last Chance area. I was privileged to marry my best friend in 2011. We are raising 3 fun, feisty and unique kiddos along with our 2 lovable boxer puppies. I have always loved helping others and find great joy in getting to know new people. I am a firm believer in enjoying the simple things in life and not underestimating the therapeutic benefits of laughing at yourself. I look forward to helping all who walk through our door.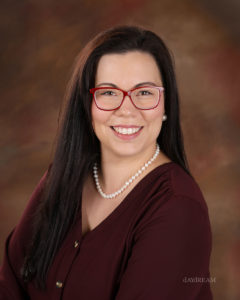 ---
Jessica – Optical Expert/ Technician
Hello, my name is Jessica. I am a Morgan County native. I live in Brush with my young son and 1 cat. I am bilingual in English and Spanish. I enjoy helping our patients whether it is up front during testing or in the back helping you find the perfect frames!
---
  Yahaira – Patient Coordinator/Technician
Hi my name is Yahaira. I was born in California but have lived in Colorado for over 20 years. I am bilingual English and Spanish. I enjoy trying out new things as well as spending time with my husband and family. I have one cat and two dogs. I enjoy working with people and am more than happy to answer any questions you may have.
---
Shelby- Patient Coordinator/Technician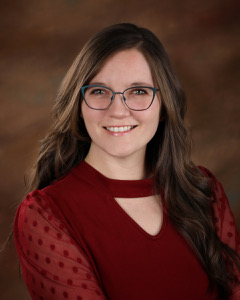 Hi my name is Shelby. I am originally from Texas but moved to Sterling, Colorado where I live with my husband, Jesse. I am excited to be working for Hertneky Vision Source.
---
Destiny – Optical Expert/ Technician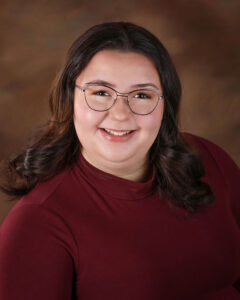 Hi my name is Destiny. I am a Colorado native and am having so much fun working with the team at Hertneky Vision Source! I live in Brush with my wife, Perla,  and our fur babies, Chloe and Hecate.
---
---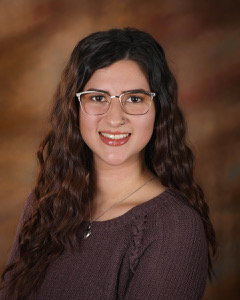 Chassidy- Patient Coordinator – Bio Coming soon!
---
Carolina – Patient Coordinator – Bio and photo coming soon!
---